Events Services
Professional and discreet event security teams are essential to ensure the smooth running of your event, whilst providing safety and security to you and your customers. Rapid Response Service's expertise will be on hand from the planning stage, regular site visits and a guiding hand for your OSH policy and subsequent risk assessment are Liaison with the Police, licensing department and local authority are all included at a very competitive fee. All Rapid Response Officers are fully licensed and fully insured– yet again affording you the peace of mind to concentrate your efforts and resources elsewhere, safe in the knowledge we have you covered.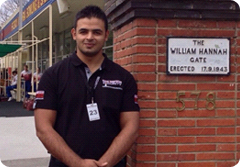 Executive Protection
The peace of mind afforded by the professionalism of Rapid Response by your side will allow you to concentrate on the task at hand. Rapid Response offer a professional, discreet service. We will supply a cost effective solution after a thorough assessment of your needs, giving maximum protection at a competitive price.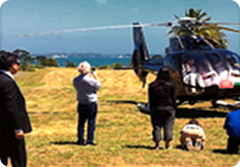 School Protection
Day or night – we're here to help you in Auckland and surrounding areas! We're just a call away, whether it's to close an open door or to develop a complete security plan for your school. Our security patrols will ensure:
24/7 availability
quick arrival where you need us within Auckland
bespoke services as each school is as individual as you are
Rapid Response patrols will check for:
damage
graffiti
health and safety problems
doors left open
signs of burglary
noise in student accommodation/hotels/apartments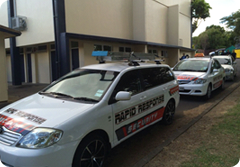 Construction Protection
Rapid Response Construction site security solutions offer a wealth of high end security services to secure your building site, plant equipment and office. Our Services can be used to secure anything from whole sites, vacant areas down to individual premises. Rapid Response is specialists in providing temporary security solutions to construction sites and void properties. We work with your security requirements and budgets to find a solution that's right for your site. We guarantee reducing your security costs and increasing your profit margins. Our security team can be there 24 hours a day 365 days a year.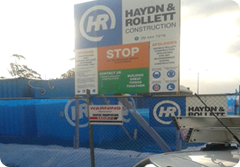 Hotel Protection
Hotel guest's safety and satisfaction is our highest priority! Rapid Response undertake hotel security management projects with a special focus on getting the right balance between risk management and hospitality. Rapid Response capable to offer your hotel a corporate, and VIP Security personal, Rapid Response job description are designed to perform the following tasks:
Primary focus of this position is to maintain high visibility throughout the resort.
Observe and report all activity and potential problems.
Total property patrol, including garage, Car Parks and surrounding area.
Enforce resort policy and procedures in a courteous but firm fashion. o Interact with all levels of people – employees, guests, and owners.
Identify and report maintenance and safety issues.
Respond immediately to emergency incidents and Security requests. o Perform other tasks requested by management in a timely manner.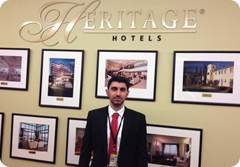 Mobile Protection
In line with each customer's specific requirements, high profile, uniformed Officers in clearly identified vehicles, will visit and inspect premises at agreed frequencies. Accurate data on each visit can be provided and the use of warning boards on the exterior of a building can be an effective deterrent for would-be vandals and intruders. In addition, we can provide a range of added-value services such as checks on fire extinguishers & hoses, flood watch, staff welfare checks, bag searches and people escorts. Our security patrols will ensure:
Your alarm system is armed
All doors are closed and secure
Windows are sealed and latched
Gates are shut and padlocked
Fences have not been compromised
Cars are locked and secured
Lights, heaters, air-conditioning, machinery etc are all turned off
Your site is free of unwanted persons or loitering staff
Any other specific requests are met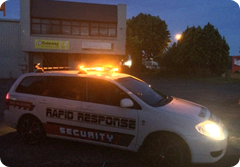 Security Consulting
Risk Analysis:
Risk in all its forms remains one of the most significant issues facing any business. Comprehending the full spectrum of risk requires the security practitioner to understand the client's business and how it relates to the reality on the ground and there after provide recommendations in risk mitigation.
Security Audits and Risk Management Surveys:
Risk management is a process which begins with a detailed and thorough security survey. Information is the key to threat and risk mitigation. A detailed analysis of the client and its environment will facilitate the planning and risk management process.
The collection and accurate assessment of information is a critical component of any risk analysis process and Rapid Response have developed unique skills sets in this area.
Rapid Response supply co-ordination, consultation and management for:
Project Risk Assessment
Due Diligence into joint venture partners and local contractors
Security Planning and Development of a project security program o Design of Security Systems and facilities
Writing of Emergency Plans
Rapid Response -related incidents and emergency evacuation
Recruitment, training and supervision of security guard forces
Problem Solving and Response to Crisis.